Operations & Maintenance
PARALOS P.C., as a separate entity, provides specialized Operation & Maintenance Services both for industrial and energy installations. Our services include routine, preventive and predictive maintenance, focusing on safely reducing costs, improving efficiencies, raising quality and increasing productivity.
Being one of the leading EPC players in the Greek industrial and energy
sector, we have gained the experience and knowledge of such critical installations weaknesses, thus continuously developing our maintenance plans and methods, keeping our clients safe and fully operational.
Our O&M services mainly include:
Plant operation and management
Preventive & Predictive Maintenance
Minor & Major Corrective Maintenance
Monitoring and Reporting
Health & Safety management
Supply of spare parts and Integrated supplies
Spare parts storage and management
Technical Audits
Training courses
On call services (24/7 basis)
Warrantee Management
Maintenance over mobile applications
Download Our Operations & Maintenance Brochure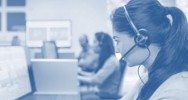 See Our Customers List