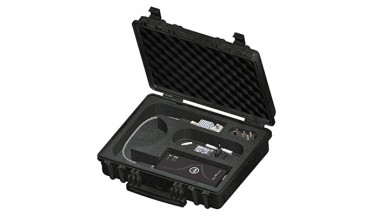 MarPrime and MarPrime Ultra Cylinder Pressure Handheld Devices
The MarPrime system from Maridis GmbH is a simple, userfriendly device for measuring cylinder pressure. It is designed to measure and analyse the combustion process of 2- and 4-stroke marine diesel engines and for stationary power plants. It offers the potential to gauge all the engines in your machine room and draw up well-founded diagnostic reports quickly with a high degree of accuracy.
The MarPrime system uses a "high performance electric pressure transducer of well proven design" which allows the cylinder pressure to be measured very accurately. With the MarPrime hand-held device you have a "one-hand / one-person" tool which quickly and easily collects and records the full range of engine performance data.
Mobile Device-> No Need Of Any Pick-Up Sensor Or Encoder
For 2 & 4 Stroke Engines
Dynamical TDC Calculation
Accurate Power Calculation
High Accurate Cylinder Pressure Sensor
Easy Handling
Measuring At Every Engine
Self-Explanatory Evaluation Software
With USB and network connector
Engine Diagnostic Far Beyond Cylinder Pressure
with dynamic TDC correction
no additional installation of pick-up sensors or crankshaft position transmitters is required
Additional Ultra Sonic Diagnostic
Determine Injection Timing
Determine Valve Timing
Determine Valve Leakages